Defense Thumped By Eli And Co.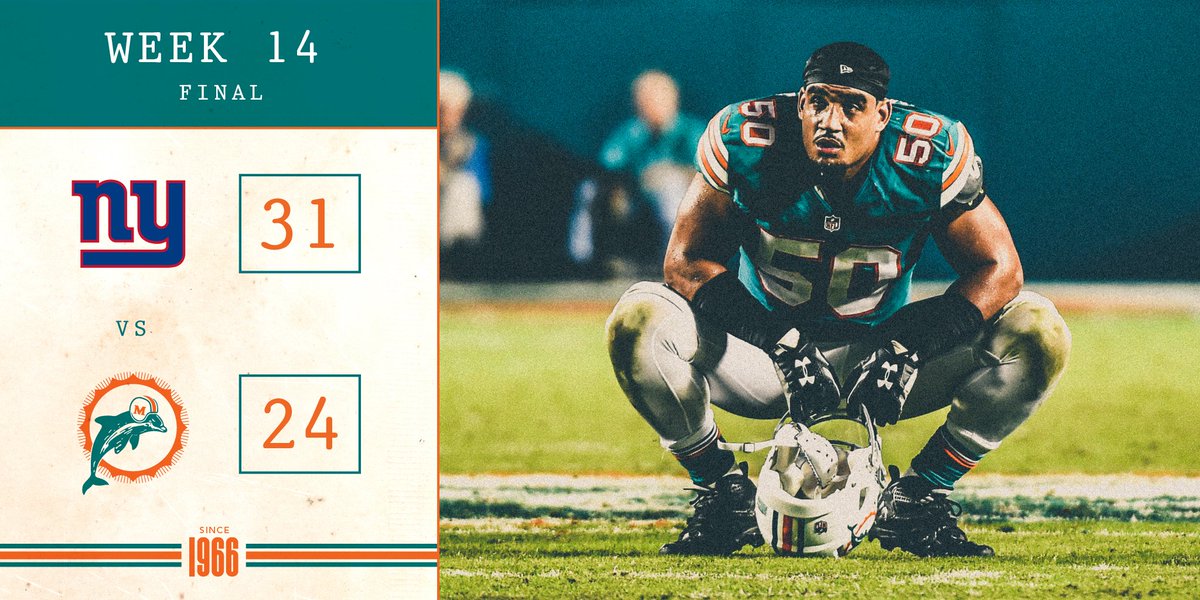 Dive on in to the Finheaven Forums and voice your opinion
The throwback jerseys finally made their appearance on Monday night football, as did many former Miami Dolphins legends. The Dolphins put on an amazing pregame show for the fans as they celebrated the 50 all-time Dolphins. It was all a spectacular planned event for the national audience. There was also a football game played and it didn't disappoint, that is unless you are a Dolphins fan. The Dolphins once again couldn't get solid play on both sides of the ball. The defense was unable to lend a hand this time as the New York Giants scored at will. Miami had an opportunity to tie late in the game but came up short. But there was a feeling that even if they did there was no stopping Eli Manning from dissecting the secondary once again.
There were too many penalties, dropped passes, turnovers, missed assignments and poor play calls to overcome. The defense looked tired and exhausted from the heat, not what you would expect from a team from South Florida. With the loss the Dolphins are now officially eliminated from the post season with 3 games to play. It's clear the coaching staff is overwhelmed with inexperience and a poor roster. It is inevitable that changes are on the horizon for Miami once again come January. The 5-8 Dolphins will travel out West on Sunday to face the 3-10 San Diego Chargers.