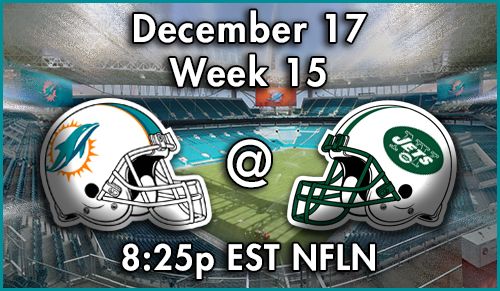 Things have certainly been interesting with the Dolphins this year. The Dolphins squeaked by last week with a win against Arizona at home with a last second field goal by Andrew Franks. Unfortunately the win was bitter sweet as Ryan Tannehill's resilience was finally brought to an end as he ended up with a sprained MCL and ACL on his left leg. This leave Miami going into New York with Matt Moore at the helm in place of Tannehill. The bright side of this situation is Adam Gase has show his ability to compensate for injured players all season long.
The game in New York won't be easy by any stretch of the imagination, no division game is, but this should be slightly easier as the Jets are starting second year quarterback Bryce Petty under center and Matt Forte is a game time decision. It will be interesting to see how Vance Johnson attacks the Jets offense with his resurgent defense. Suh and Wake could have a big game forcing the second year QB to panic.
What do you think? Can Miami over come not having the heart and soul of the team under center this weekend? Let us know in the
main forum.