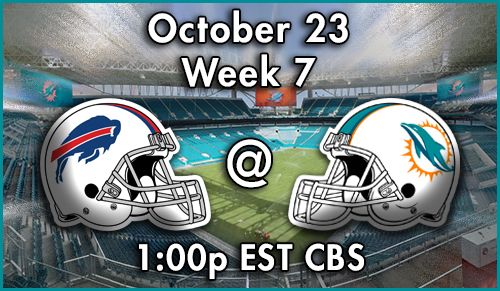 It is pretty amazing how well a team can play if you get rid of the right guys. After dismal displays of football by the Miami Dolphins they finally put together a convincing win against the Pittsburgh Steelers last weekend. I know I was firmly in the "holy crap they just wont" camp after seeing the final score. After weeks of struggles the Dolphins soundly put down the Steelers. Now the question is can the they do the same to the Bills?
Buffalo rolls into town this weekend for the second division game of the year. Even though the Bills have managed to out play Miami in recent history the fact this is division game anything can happen. Things should be really interesting since the Bills plane to Miami was delayed by a few hours. I guess it is a good thing they are in the same time zone.
Do you think the Dolphins can pull out another convincing win against the Bills or do you think the recent trend of the Bills routing the Dolphins will continue? Post your opinion on the
main forum!