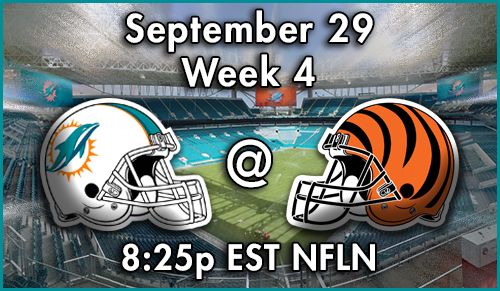 The good new is; Miami won last week. The bad new is; Miami has to go on the road during a short week to take on the Bengals in Cincinnati. Sadly there doesn't feel like there is much momentum from that win going into this game against the Bengals. The Dolphins blew an early lead against the Browns last week and only managed to win because of few missed field goals by the Bengals and because the game went into over time. While it can be argued a win is a win, it was such an ugly win that it felt more like a loss.
Moreover the Bengals managed to hang with the defending Super Bowl Champion Denver Broncos and led the Broncos leading into the fourth quarter of that game. Miami has a tall order ahead of them this week to be sure. Here is hoping the luck of the orange jerseys is with Miami this week and that the short week effects the Bengals more than it does the Dolphins.
Let us know what you think by leaving your comments on the
main forum.