Move clears 3.15 Million in Cap Space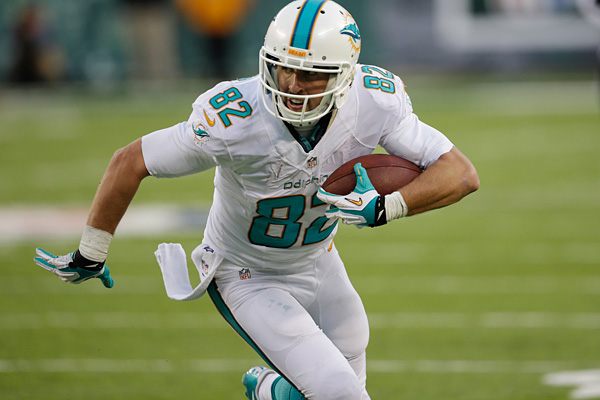 The Miami Dolphins announced the release of wide receiver Brian Hartline today. The six year veteran was set to earn $7.35 million in salary and bonuses in 2015. The cost cutting move will free up the 3.15 million of the 7.35 million he was to be paid, leaving 4.2 million in dead money which some of can be pushed back to 2016, depending on the designation of the release.
Hartline has been an integral part of the Dolphins offense since he was drafted out of Oho St. in 2009 . He became a full time starter in 2011 but his production dropped off severely last season. With the arrival of Bill Lazor and a new offense in 2014 it appears that the Dolphins don't feel Hartline fits the the type of player needed for the system going forward.
Dive on in to the Finheaven Forums and voice your opinion